Young Adults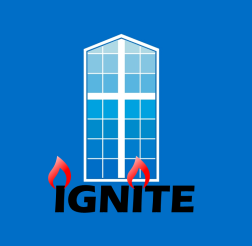 The young adult ministry at First baptist Middleburg
Our Young Adult Ministry (for sub-30 singles) is committed to igniting a passion in young adults to connect to God, other believers, and the lost world on a deeper and more personal level.
There are several ways to connect and get involved in the Ignite Ministry!
Family Life Groups
are our small group Bible study on Sunday mornings. We currently offer two classes that meet in
Room 315
.
9:20 a.m. - Chris and Sheri Davis
10:40
a.m. - Tim and Julie Mcree
The Real BS is a small group Bible study where we dive deeper into God's Word and discuss the real application of living a Christ-like life. This group meets on Wednesday night's at 8:30 p.m. in the home of Chris and Sheri Davis.
Quarterly Events are a special even that happen every month. We rotate between a fun event, a mission project, and a night of worship.
If you'd like more information text the word "ignite" to (904) 584-3939.
Check us out on social media! @IgniteofFBM